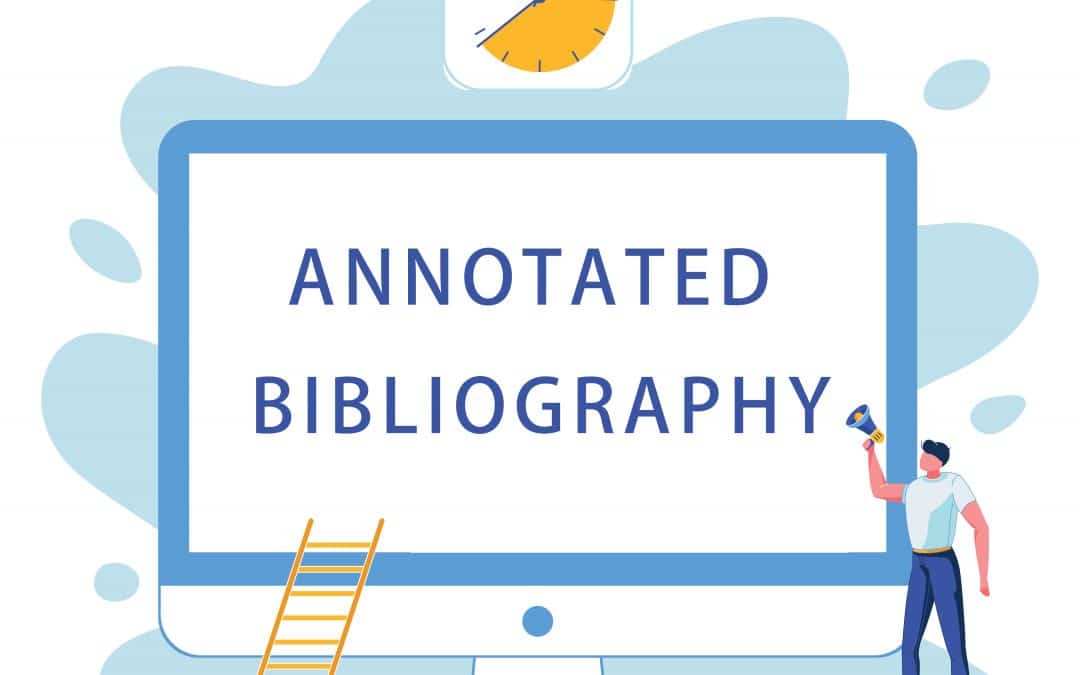 Not sure how to write your annotated bibliography? It is a summary of different scholarly sources. The writing process is not as complicated as it may sound. You can work it through by following the steps discussed below, but first;
What is an annotated bibliography?
An annotated bibliography comprises books, documents, and articles cited in the different formatting styles such as APA and MLA. There is a brief description (annotation) of about 150 words that are written after the citation. There are various annotated bibliography samples available on the web that you can check out.
An annotation aims to tell the readers the importance, quality, and accuracy of the cited sources. It aims at highlighting the author's point of view and authority.
They differ from abstracts in that they are critical and descriptive, while abstracts are short summaries of journal articles and periodical indexes.
People Also Searched For,
How to Write an Annotated Bibliography Step-by-Step
We have summarized the writing process for an annotated bibliography into three basic steps. These are
Step 1: Analysis of Sources
You begin your writing by analyzing the sources you intend to cite. When analyzing, go for sources that will help you deliver a quality annotated bibliography. You have to review the author's qualifications, the date of their publication, and their credential. Also, ensure the sources you use have the right content and are up-to-date.
As you consider the author's qualifications, ensure that their work or publisher are distinguished and can be endorsed by experts or professionals in the same area.
If you use analyses from unknown sources, then your work may not contain the relevant arguments. You should also check for emoted facts, biases, opinions, and the intended audience of the source you're using.
Go through each section keenly to ascertain your source's credibility and determine whether or not it is fit for your research and why. However, if you are unsure how to go about this process, you may hire some annotated bibliography online writing services.
Step 2: Create Your Annotations
After you have ascertained the credibility of your course, you can proceed to write their annotations. How you create your annotation will depend on your needs. You may choose to create an evaluation, summary, or description annotation, and you may also choose to do a combination of the three.
Evaluation Annotations
With an evaluative annotation, you can compare and contrast the contents of your sources. It is a chance to cite why it fits in your lists. As you evaluate it, you may want to highlight some of the biases within it. You will need to study your source carefully to understand it.
Summary Annotations
Also called informative annotations are a summary of the sources. In this annotation, you will inform your readers of the key points and arguments covered in the different topics without the sources. This allows you to show the importance and accuracy of your sources.
Descriptive Annotations
As the name suggests, a descriptive annotation describes the sources. They summarize the main points, the opinions, arguments, and the sources themselves. The format used will depend on the instructions given. It would help to review some annotated bibliography example in APA format & annotated bibliography example in MLA format to understand the different annotations.
Combined Annotations
If you decide to create a combination of the three, you can start by describing your source, then summarize it and finish off with a few evaluation lines.
As you write your annotation, ensure you follow the requirements of your instructor.
Step 3: Annotated Bibliography Format
As you write your annotated bibliography, ensure you have a title, the annotation, and the citation. There is no variation in writing the annotation. The difference will be when you are writing your title and doing the citation. These will be done following the required formatting style (Chicago, APA, and MLA).
Look at an annotated bibliography example1(APA), annotated bibliography example2(Chicago) & annotated bibliography example3(MLA)Â for the different formatting styles to help you understand better.
Lastly, as you write your annotation, you can use three different formats depending on the length of your evaluation, summary, or description. These are;
Sentences; the sentences must be short, concise, and complete. Remember to do the right punctuation with the right grammar.
Phrases; use short phrases to convey your summary.
Paragraphs; if you are working in long-length annotations, then break down your information into smaller paragraphs. This will aid in readability.
Summary
When writing an annotated bibliography, first gain as much insight as you can about your source. Know the author, their qualification and credential, and the arguments discussed in the source. Follow the required formatting style in your citation and title and choose the type of annotation to create.